Exercise Treadmill Test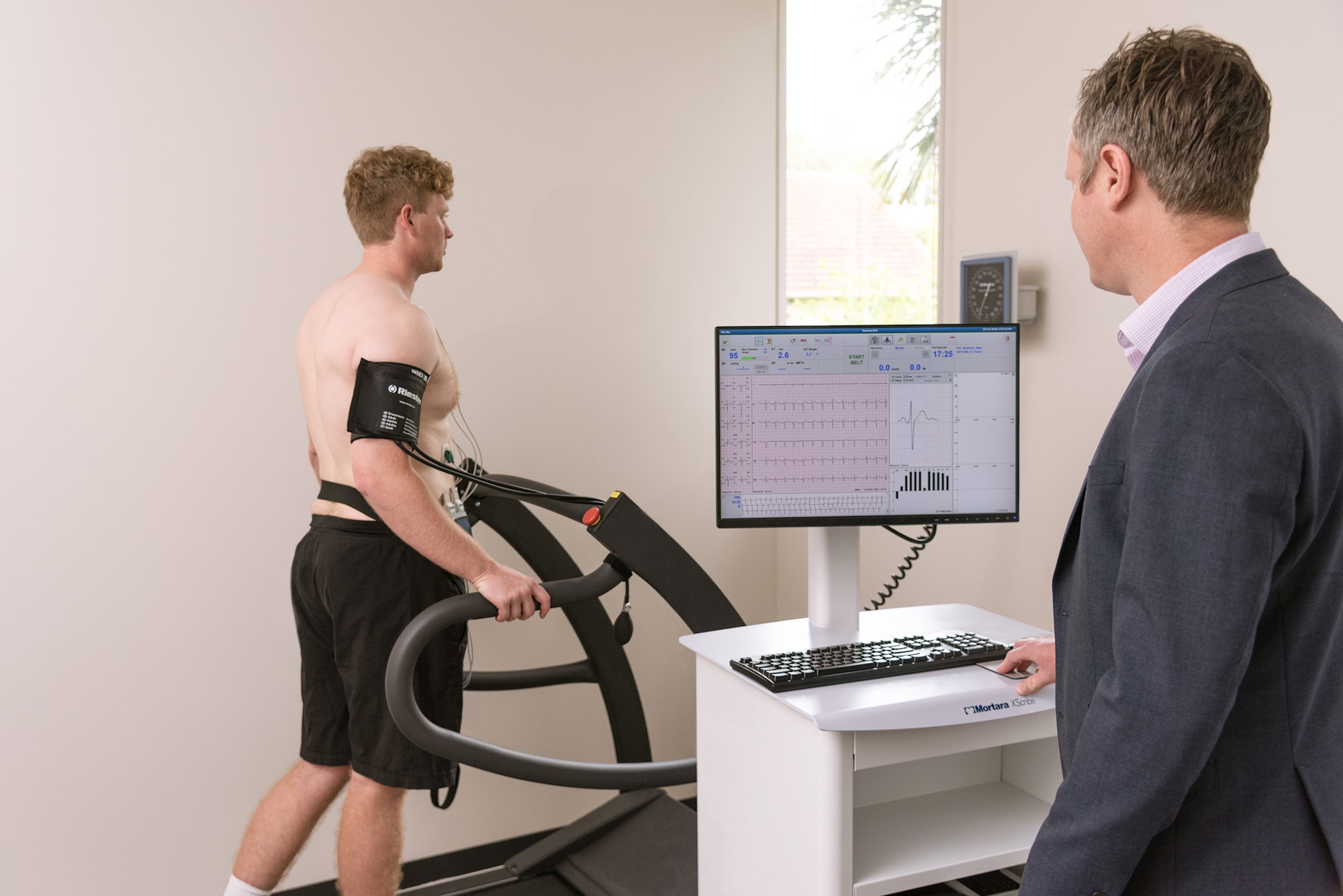 Exercise treadmill tests are the most widely used screening tests for coronary artery disease and in some cases for arrhythmias. During exercise the heart requires an increased blood and oxygen supply to enable it to work harder. Where there is a restriction in blood supply to the heart patients may develop symptoms and changes can be seen on the electrocardiograph (ECG). The aim is to put the heart under stress. Patients will exercise for different periods of time to achieve this.
Please bring to your appointment comfortable clothes and shoes for walking. Women will be provided with a gown. Shower facilities are available in our Central (Gilgit Rd), Northern Clinic and Totara Health facilities.
The treadmill test will be supervised by a Cardiology nurse or your Cardiologist. Ten sticky ECG pads are placed on your chest and leads attached to enable continuous monitoring of your ECG (heart tracing) while you exercise. Your blood pressure will be checked regularly. You will walk on a treadmill which begins very slowly and increases speed and gradient every few minutes. The test is stopped when you don't feel comfortable to continue, there are changes on your ECG or you have completed the test.
A treadmill test is done as part of a Cardiology appointment where appropriate. Your Cardiologist will discuss the result with you and make recommendations for your care.
The cost of Treadmill testing is covered by most insurance policies. Our secretaries will tell you if there is any charge to you at the time of booking.
Exercise treadmill testing is available at all our rooms:
The Heart Group; 1 Gilgit Rd, Epsom
Northern Clinic, Southern Cross Hospital; 212-232 Wairau Rd, Glenfield
Ormiston Hospital; 125 Ormiston Rd, Botany
EastMed Specialist Centre; 188 St Heliers Bay Rd, St Heliers
Totara Health Services; 1 Macrae Way, New Lynn
Pukekohe Clinic; Pukekohe Family Health Centre, 10 West St, Pukekohe
For further information please phone The Heart Group 09 623 1020