Patient Info
Cardiac Ultrasound (Transthoracic Echocardiogram)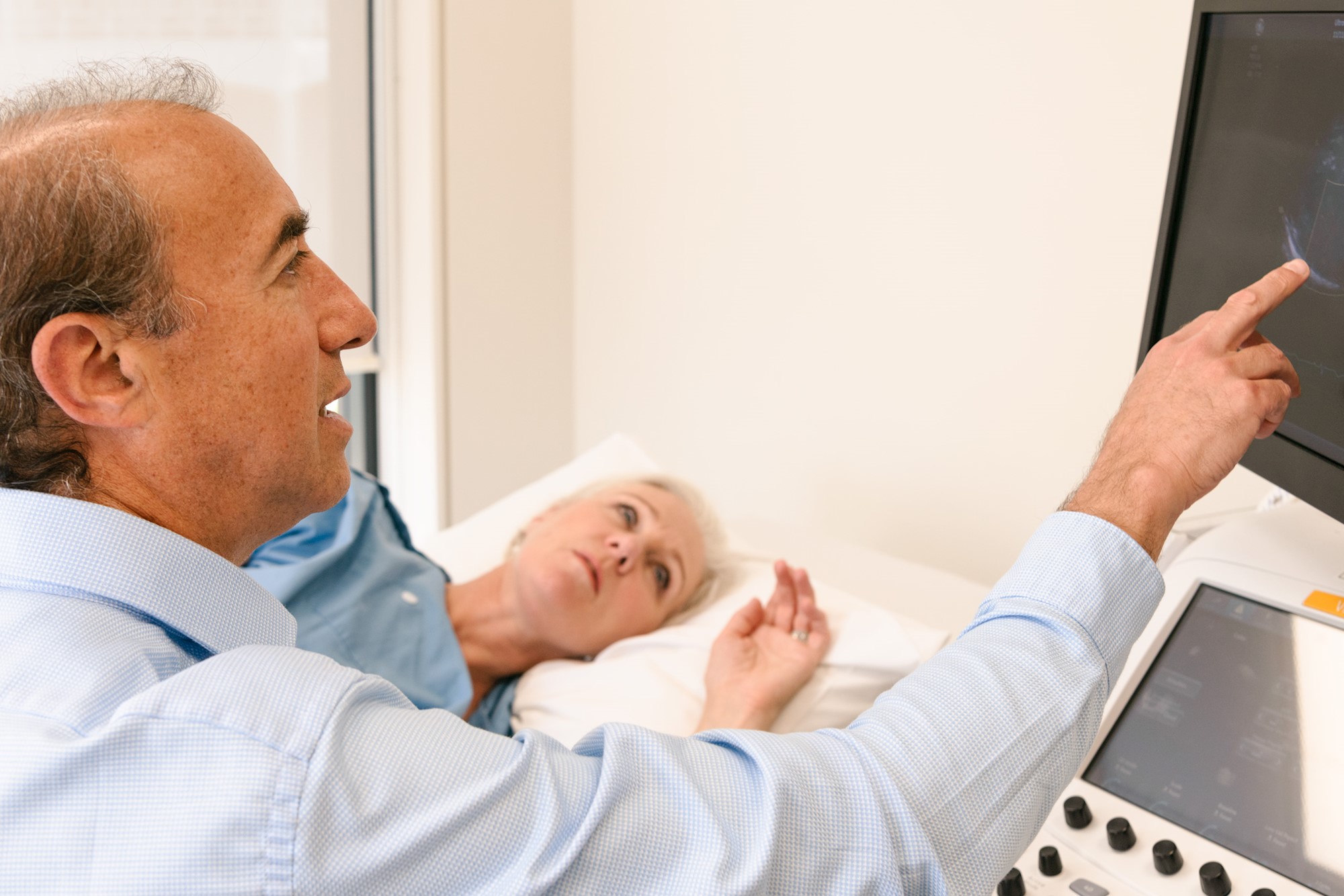 A transthoracic echocardiogram (echo), or cardiac ultrasound, is a commonly performed diagnostic test on the heart that is particularly useful for the evaluation of the size of the four cardiac chambers, heart function, pressure measurements in the heart and lungs, size of the aorta and function of the four valves.  The coronary arteries are not seen with this test.
The test is non- invasive. No intravenous line is needed and it does not involve radiation exposure. You will need to lie on your left side for most of the time on the examination couch. The examination will take approximately 30 -45 minutes. Our sonographer will apply three ECG leads before the test starts. The sonographer will then apply a water based gel to the skin over the chest, stomach and neck, applying light to medium pressure to obtain images. The images are displayed on the screen and stored for later analysis. This will be forwarded to your cardiologist who will send a report to you and your doctor with the results and a plan for management. There is no need to fast before the test and you can eat and/or drink as required.
Cardiac Ultrasound (Echo) is available at our rooms in:
The Heart Group; 1 Gilgit Rd, Epsom
Northern Clinic, Southern Cross Hospital; 212-232 Wairau Rd, Glenfield
Ormiston Hospital; 125 Ormiston Rd, Botany
Totara Health Services; 1 Macrae Way, New Lynn
For further information please phone The Heart Group 09 623 6377
Please allow plenty of time for parking.
We do our best to keep to scheduled appointment times. Please arrive on time for your appointment or your appointment may have to be rescheduled.