Holter Monitor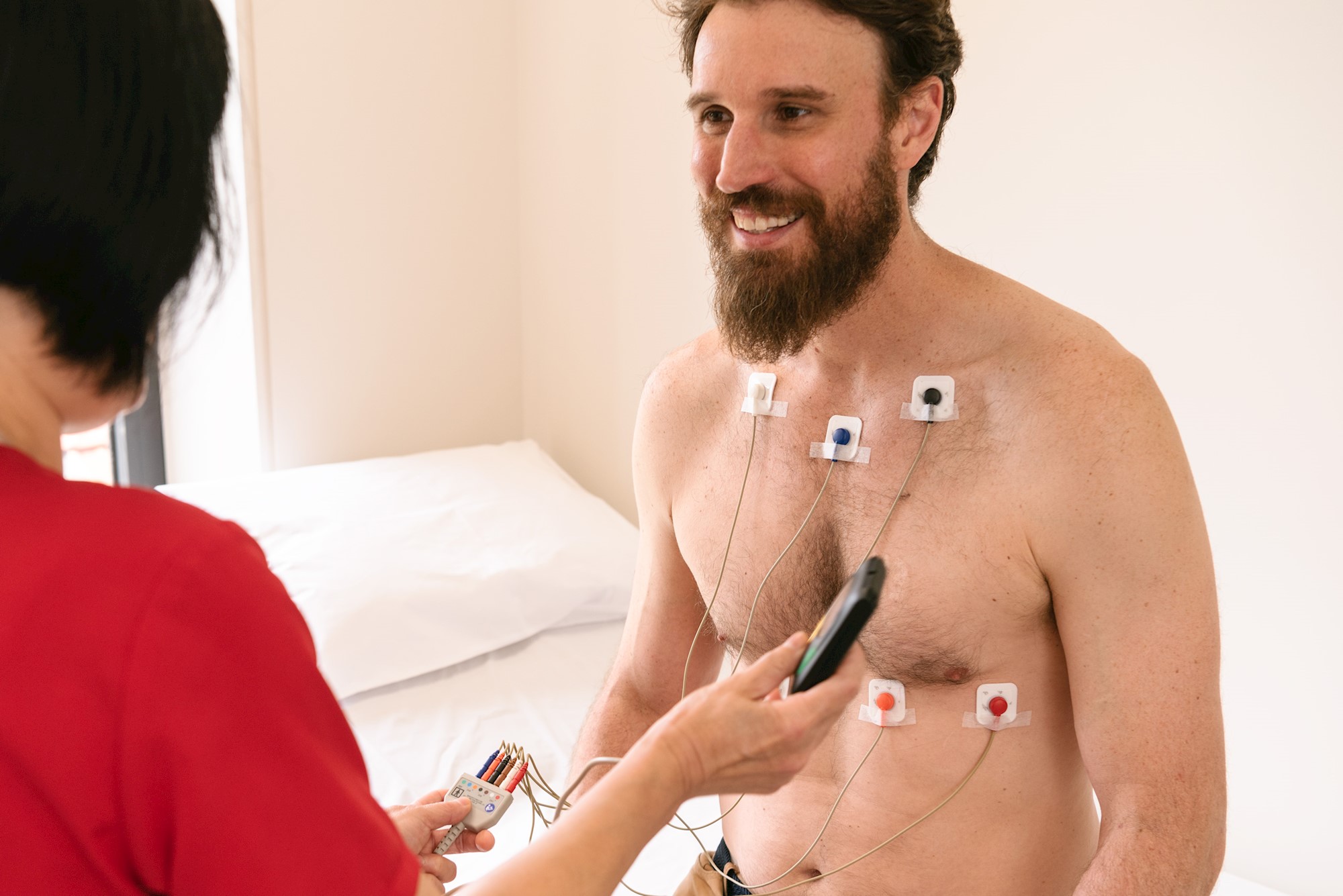 Holter monitoring is a mobile continuous ECG (heart rhythm) recorder worn for 24 to 48 hours while you go about your normal activities. It is useful for correlating frequently occurring symptoms with changes in the heart rhythm, whether the heart is going too quickly or too slowly. This helps in making a diagnosis and planning optimal treatment.
We recommend that you wear a loose fitting top which is high in the front so that the leads sit comfortably below your clothing. You will not be able to shower or get the monitor wet while you are wearing it nor use an electric blanket.
One of our nurses will attach 6 ECG stickers to your chest. The Holter monitor, which is a small box, fits into a pouch which you wear around your neck under your clothing or can be attached by a clip to your trousers or skirt. It is connected to the stickers by small leads. You will be given a diary to fill in outlining your activities that you do during the day and any symptoms that you experience. The monitor will need to be returned the following day.
Holter monitors are analysed by our cardiac technicians and the report passed to your Cardiologist who will interpret the results and send a final report to you and your doctor with any necessary advice.
The cost of Holter monitoring is covered by most insurance policies. Our secretaries will tell you if there is any charge to you at the time of booking.
Holter monitors are available at our rooms in:
The Heart Group; 1 Gilgit Rd, Epsom
Northern Clinic, Southern Cross Hospital; 212-232 Wairau Rd, Glenfield
Ormiston Hospital; 125 Ormiston Rd, Botany
EastMed Specialist Centre; 188 St Heliers Bay Rd, St Heliers
Totara Health Services; 1 Macrae Way, New Lynn
For further information please phone The Heart Group 09 623 6377